News! Das bisherige Facebook Fanpage Design beschränkte sich auf Fotos und Grafiken. Vorbei die alte Welt und her mit etwas Neuem! Eben tauchte bei mir zum ersten Mal die Message auf. Facebook hat eben eine neue Funktion freigeschaltet. Videos können jetzt als Trailer in der eigenen Fanpage verwendet werden. Im kleinen Hilfe Text steht "Tell More of Your Story! Instead of a cover photo, now you can use a video. It can be 20-90 seconds and should be at least 820 x 312 pixels". Die Videos laufen nicht nur auf Desktop-PCs, Notebooks und Tablets, auch auf dem Handy werden die Videoclips abgespielt. Obwohl eine Abmessung von 820 x 312 Pixel empfohlen wird, kann jedes standardisierte Video verwendet werden, zum Beispiel im HD-Format mit 1920 x 1080 Pixel. Wer es ausprobieren mag, muss folgende Schritte durchgehen.
+ Sponsored
+
1. Videos hinzufügen: Upload Menu öffnen
Hier kann man sich jetzt entscheiden, ob ein Foto oder Video hochgeladen wird.
2. Video Upload in HD
Im zweiten Schritt, laden Sie das Video auf Facebook hoch.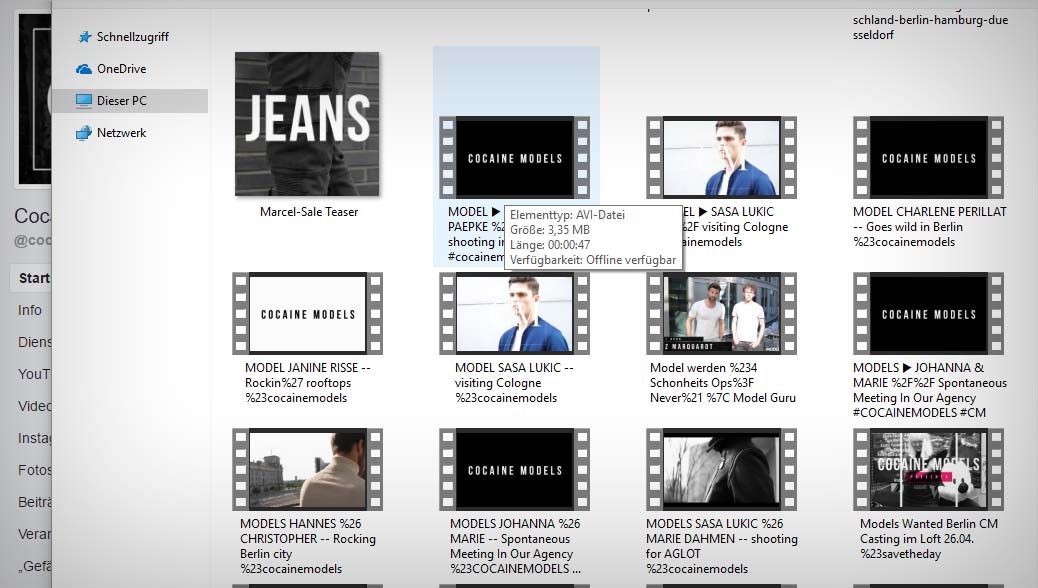 + Sponsored
+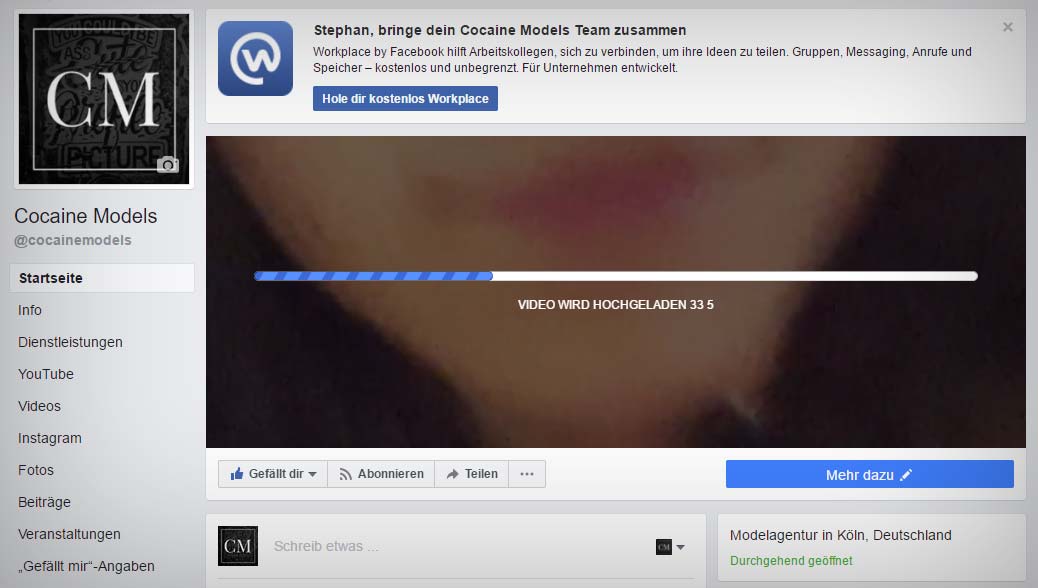 3. Thumbnail Auswahl des Videos
Thumbnails sind kleine Vorschaubilder. Facebook bietet direkt automatisch generierte Vorschaubilder an. Hier muss man sich nur noch eines auswählen.
Erfahren Sie mehr über unsere Agentur Social Media One
Wir bieten smarte Lösungen und Konzepte für Kampagnen in vielen Städten. Sehen Sie hier das Potenzial der wirtschaftlich größten Städte:
---
Das wird Sie auch interessieren!
This post is also available in: Englisch
http://socialmediaone.de/wp-content/uploads/2017/06/facebook-video-marketing-news-fanpage-firma-blog-tutorial-hilfe-agentur.jpg
610
1200
Stephan Czaja
http://socialmediaagency.one/wp-content/uploads/2017/06/logo-social-media-one-advertising-marketing-agency-influencer-blogger-facebook-youtube-instagram-font.png
Stephan Czaja
2017-06-16 15:56:18
2017-07-16 13:26:00
NEU! Facebook Änderung: Video Marketing + Design für die Fanpage